How To Stay Active While Traveling?
Whether you travel for business or pleasure, embracing a healthy lifestyle means staying on track with your workout routine, even when you're miles from home.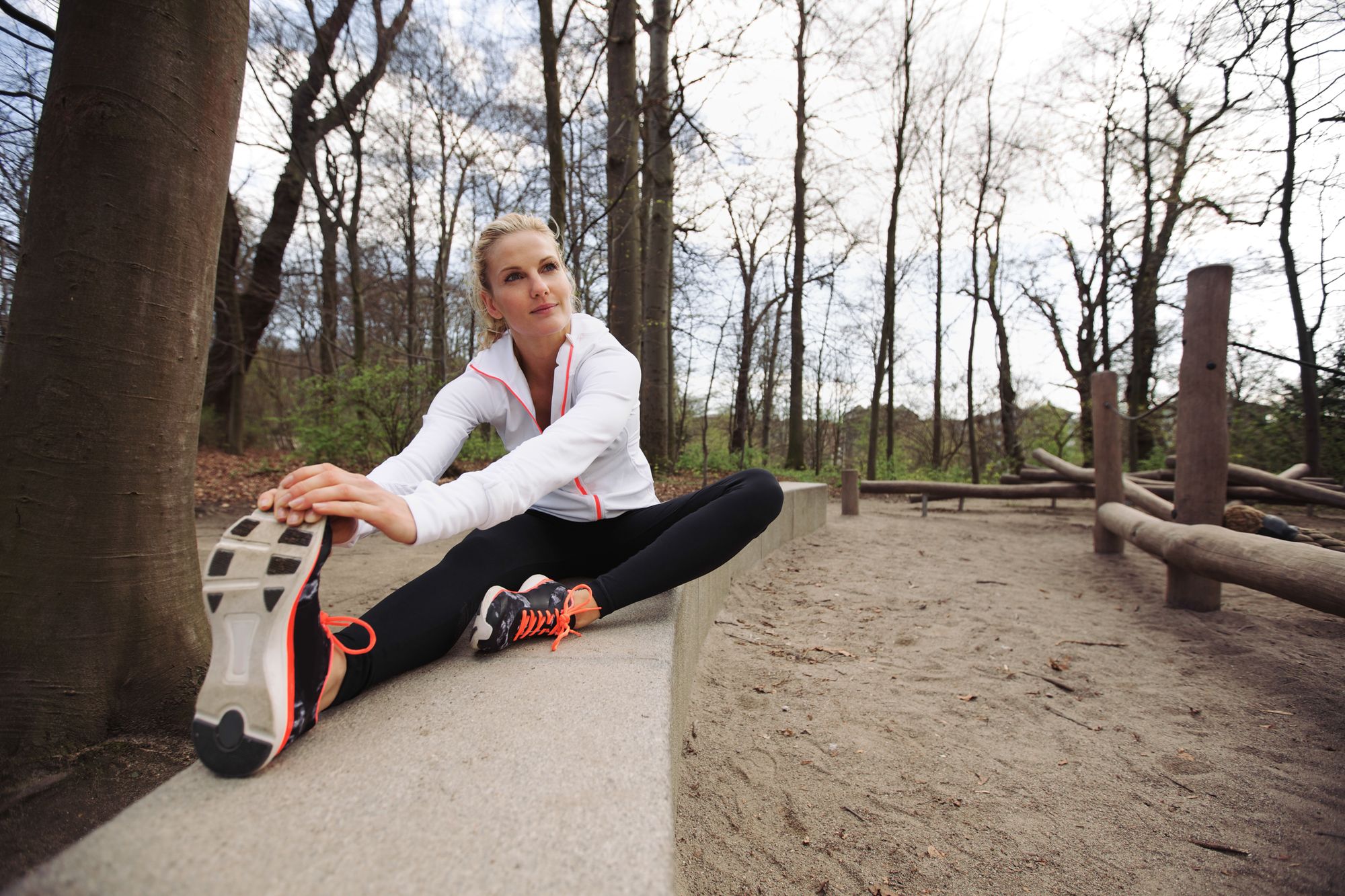 Regular physical activity helps improve your overall health, fitness, and quality of life. It also helps reduce your risk of chronic conditions like type 2 diabetes, heart disease, many types of cancer, depression, anxiety, and dementia. Fitting regular physical activity into your schedule may seem hard at first, but you can reach your goals through different types and amounts of physical activity each week.
Whether you travel for business or pleasure, embracing a healthy lifestyle means staying on track with your workout routine, even when you're miles from home. The American College of Sports Medicine (ACSM) and the Centers for Disease Control and Prevention recommend healthy adults get a minimum of 30 minutes of moderate-intensity aerobic activity five days per week or 20 minutes of vigorous activity three days per week.
This may be hard when you're on the road, but aerobic exercise helps keep the heart, lungs, and circulatory system strong.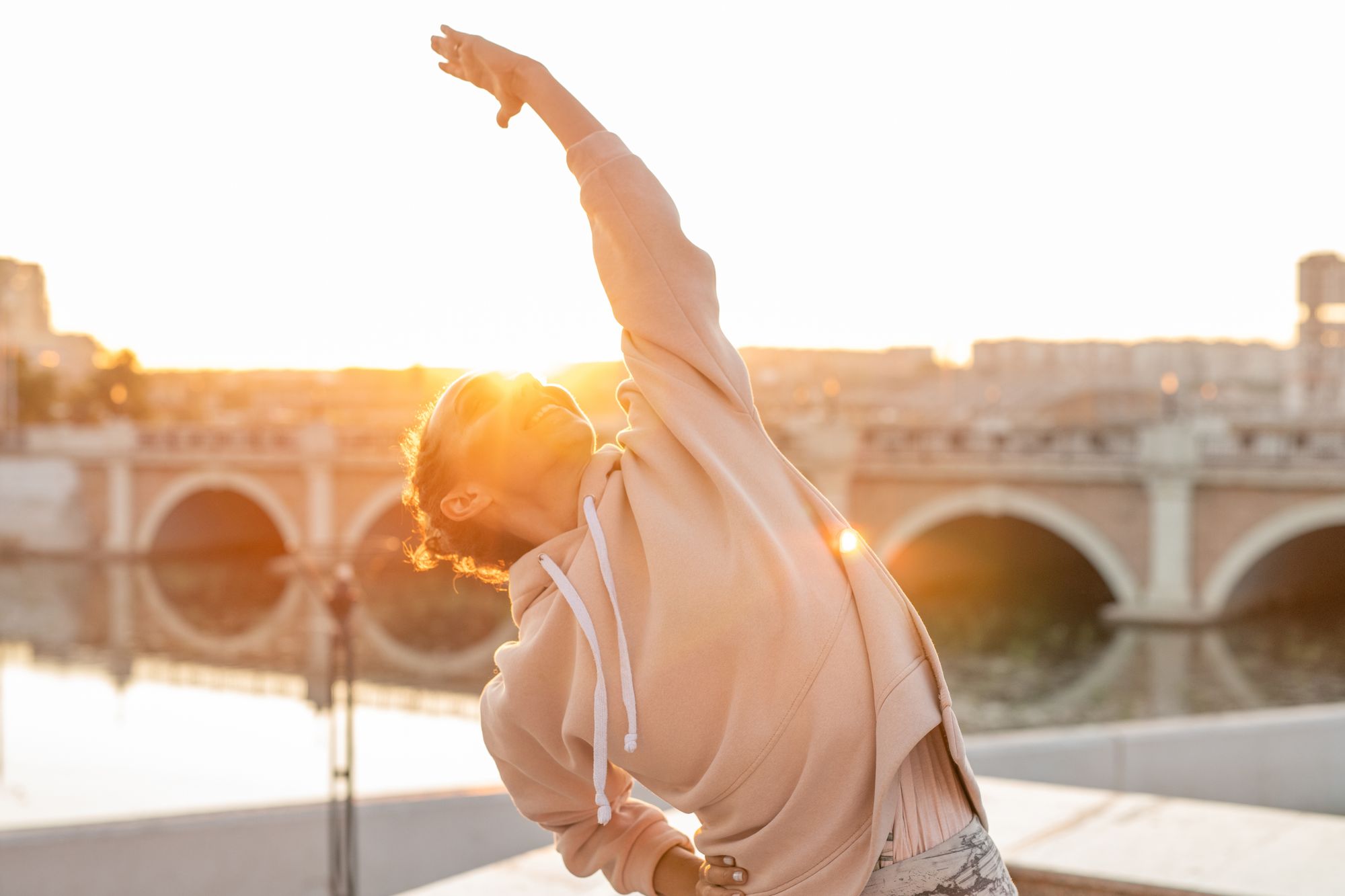 Here are some useful tips on how to stay in shape when traveling:
Plan Ahead. If you're staying in a hotel, check out their amenities. Find exercise videos that you could do in a hotel or guest room.
Pack What You Need. Give yourself enough time to pack before your trip. Only bring what is necessary.
Schedule your activity into your agenda. If you're visiting family or friends in the afternoon, try working out in the morning. Use your free time to exercise.
Get plenty of rest. Traveling can be tiring, especially if you're traveling to a different time zone. Your priority should be adequate rest over a workout. Exhaustion can suppress your immune system.
Keep moving. Walk while sightseeing and use the stairs when possible. Some cities even have bicycle rentals available to get around.
Stretch it out. When you're waiting for your flight, train, bus, or uber, walk around and stretch to keep the blood flowing and reduce muscle stress and tension.
Breakaway, Your travels may introduce you to a new fitness format or activity. Your body may need a break from your regular routine, so try something new when traveling.
Since we lose muscle strength and endurance as we age, it's important to strength train twice a week, according to ACSM and the CDC. The obvious choice in strength training is lifting free weights or using weight machines, found in most hotels. Make sure you're stretching. Stretching helps ease aches and pains from sitting all day. You can stretch on your own; just make sure you warm up for at least five minutes before you begin. Exercise is any movement that makes you move around, get your heart pumping, and sweat. Exercising daily can improve your strength and keep your blood flowing smoothly. Without exercise, it can increase your health risks by developing heart disease, strokes, and obesity.
Chronic diseases – such as diabetes, cancer, asthma, and heart disease – are leading causes of death and disability. The Liu Foundation offers philanthropic The app and video series promoting evidence-based lifestyle habits to prevent chronic diseases. Harvard, Stanford, and CDC's Public Health findings into an easy-to-use behavior conditioning app and series of lifestyle motivation videos to prevent chronic diseases.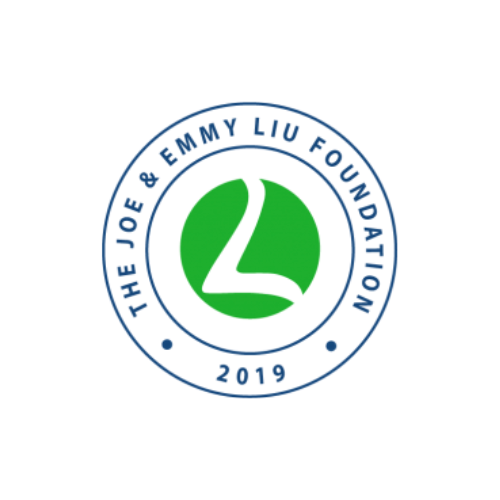 Living It Up Anywhere
The idea of living your best life can be done anywhere, at any time, and all it really takes is a mindset shift. Take it one core lifestyle habit at a time, whether that is eating healthy and less, daily exercise, quitting bad habits, getting a routine checkup, or being positive. Take a chance today to Live It Up!