Sneaky Ways to Add Fruits and Vegetables to Your Diet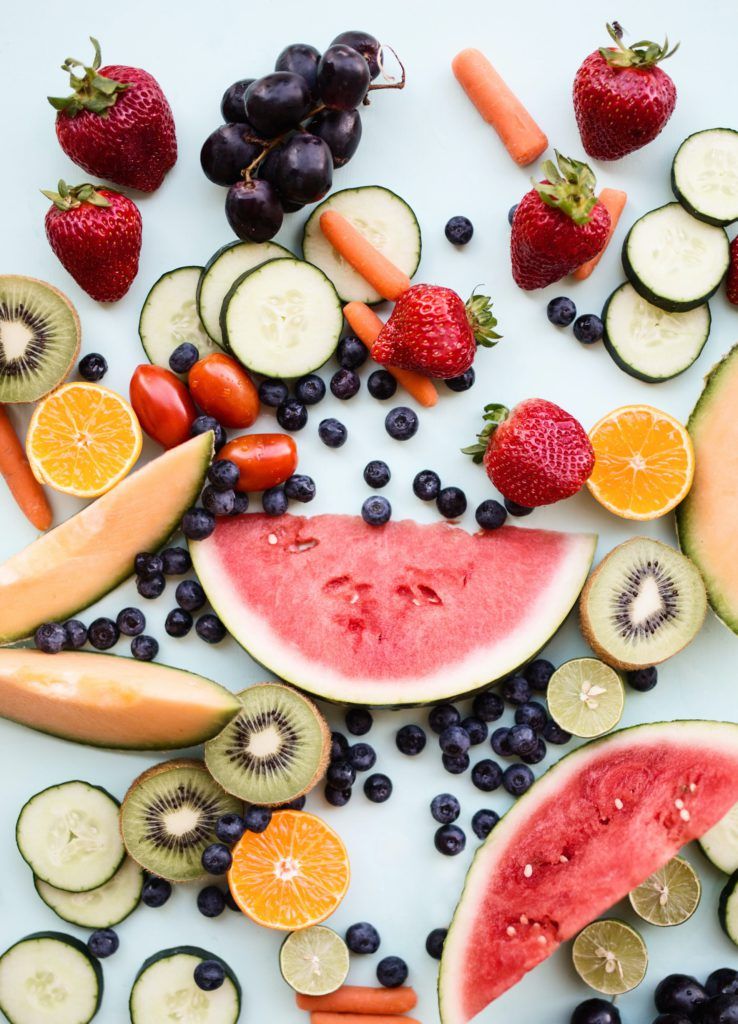 Getting enough fruits and vegetables into your diet can feel daunting, but there are lots of sneaky methods for hitting that goal. Toppers, juices, smoothies, crusts, and even (zucchini) tater tots are all vehicles for getting your fill. And that's just the tip of the iceberg. In this article, we're bringing you plenty of options and ways to weave them into your meals.
The Possibilities Are Endless
Some of us already love fruits and veggies – some of us need a little nudge in the right direction (cauliflower? No thank you). When stocking up, avoid the processed fruit snacks or "fruit-flavored" juices and go for the raw stuff as much as possible. If you're unmotivated by the seemingly lacking options, allow us to inspire you with this colorful graphic from Heart.org – that's right, a healthy heart is just one of many benefits from getting your fill.
That's a lot of options! Forget the ol' "Apple a Day" adage and make your way around the color wheel;  challenge yourself to try new selections from the produce aisle.
Proper Serving Size For Fruits and Vegetables
Ideally, our body needs four servings of fruit and five servings of vegetables, with each serving being 4-6 ounces. That sounds like a lot, but if you break it down into measurable quantities it gets easier to tackle. Let's define what a serving size is:
| | |
| --- | --- |
| 1 Serving of Fruit | 1 Serving of Vegetables |
| 1 Medium Fruit | 1 Cup of Raw/Leafy Vegetable |
| ½ Cup of Fresh/Frozen/Canned | ½ Cup of Fresh/Frozen/Canned |
| ¼ Cup of Dried Fruit | ½ Cup of Vegetable Juice |
| ½ Cup of Natural Fruit Juice | |
So, we've got our list of goodies from the color wheel and we've defined serving sizes. That still sounds like a lot of food! It's true, getting enough produce in your diet definitely takes effort. But, once you get a system in place and identify some favorites, it will become second nature.
What can help is the 1-2-3 method:
1 serving of each at breakfast
2 servings at lunch
3 servings at dinner/snacks
This should give your six servings of both fruits and vegetables, with a little wiggle room for good measure!
Adding Fruits and Vegetables to Breakfast, Lunch, and Dinner
Breaking up the servings by meal period helps ensure that we get the recommended amount of produce each day, but what do we actually eat for each serving? Eating an entire stalk of celery isn't necessary to reach your quota. There are a lot of creative ways to get fruits and veggies into your diet for every meal – here are some of our favorite ideas from FruitsandVeggies.org:
Breakfast
Add spinach, onions, or mushrooms to your omelet in the morning. Top with fresh salsa and avocado for a Californian twist!
A trendy option – avocado toast. Add sliced tomatoes or cucumber for double points.
Make homemade acai bowls and heap with your favorite fruits
Top your whole-grain cereal with sliced fruit then splash with low-fat milk or almond milk
Create grab-and-go options like sliced apples, carrot sticks, celery with peanut butter, or a banana
Take your oatmeal on the road by putting it in a mug, then top with fresh or dried fruit
Make your own waffle mix with fruit added to the batter. Cook at the beginning of the week, keep in the fridge and pop one in the toaster each morning.
Lunch
Take your sandwich and remove half of the meat – replace it with leafy greens and veggies.
Top chicken or tuna salad with fruits or veggies: celery, carrots, cucumbers, apples, grapes, pineapple, or dried cranberries
Make a PB&J without the jelly – add banana slices instead
Replace pasta in soups with veggies
Try some vegetarian options when dining out, or ask for a side fruit in place of fries
Dinner
Reduce the amount of meat on your plate and replace it with sautéed vegetables or a salad
With pasta, reduce the number of noodles and replace with a healthy scoop of veggies – then add some delicious tomato sauce
In your chicken stir fry, add some yummy vegetables
Swap your hamburger patty for a Portobello mushroom or black bean burger
Top whole-grain pizza dough with homemade tomato sauce and a ton of veggies
Snacks
Dip strawberries in Greek yogurt or carrot sticks in some hummus
Have washed and ready containers of produce – like berries, jicama sticks, sliced cucumbers, bananas, grapes – in prominent places in your fridge
Make fruit kabobs or fruit popsicles (popsicles without added fruit juice)
Pair hummus with celery, cauliflower, broccoli, cucumbers, jicama, etc.
Homemade guacamole
The Health Benefits of Eating More Fruits and Vegetables
Beyond getting the right quantity, it is important to get the right quality. All produce is good for you, and each has unique nutritional qualities to contribute to your health. Make sure you are getting a variety without eating the same thing every day – mix it up! This will give you a host of benefits to ward off chronic diseases, as found by several scientific studies summarized in this article from Harvard:
Cardiovascular Disease
4% reduction in risk of cardiovascular-related death per daily serving of fruits and vegetables
People who consumed more than eight servings per day were found to be 30% less likely to have a heart attack or stroke
People who consumed at least five servings per day were 20% less likely to have coronary heart disease and stroke
Diets rich in produce were found to lower blood pressure by 11 systolic points and 6 diastolic points, for patients with high BP. This is the same amount that most medications are able to decrease high BP
A vegetarian diet was found to lower blood pressure
Cancer
Eating fruits and vegetables wasn't found to prevent cancer, but it does keep the body healthfully fueled
Adolescent women who habitually ate 5 servings of produce or more were found to be 25% less likely to develop breast cancer. This was especially apparent in women who ate apples, bananas, grapes, and corn during adolescence, and oranges and kale during early adulthood.
High fiber diets were shown to potentially decrease the risk of breast cancer by 12%
Lettuce and other leafy greens, broccoli, bok choy, cabbage, as well as garlic and onions are linked to decreased risk of specific digestive tract cancers and lung cancer
Tomatoes may ward off prostate cancer
Diabetes
Whole fruits were found to decrease the risk of type 2 diabetes
Sugary fruit juice was found to increase the risk of type 2 diabetes
In a study of 70,000 female nurses, consumption of leafy greens and fruits decreased the risk of diabetes
Clearly, just eating the right amount of fruits and vegetables plays a vital role in the prevention of many chronic diseases. We weren't able to summarize all of the goodies in every study, but this article is definitely worth a read if you want to learn more.
Conclusion
In conclusion, we're looking forward to eating more color. We're armed with a great list of produce, the proper serving sizes, ideas for each meal of the day, and motivated by the many health benefits. Small, everyday lifestyle habits can add up and greatly affect your health. Keep track of your habits, like eating colorfully with balanced meals, with the Lively Habits App!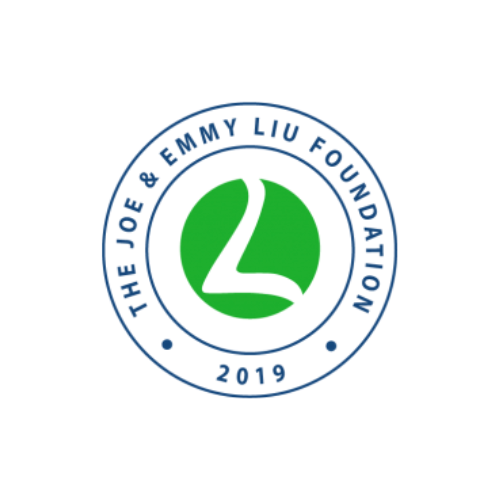 Living It Up Anywhere
The idea of living your best life can be done anywhere, at any time, and all it really takes is a mindset shift. Take it one core lifestyle habit at a time, whether that is eating healthy and less, daily exercise, quitting bad habits, getting a routine checkup, or being positive. Take a chance today to Live It Up!